Restoring Antique Jewelry

We specialize in restoring vintage heirlooms and modern pieces to their original beauty. Our skilled artisans use high-quality materials and techniques to ensure that your treasured jewelry can be enjoyed for generations to come.

Going Beyond Just Repair
We understand the significant sentimental and historical value that antique and heirloom jewelry can hold. That's why we offer antique jewelry restoration services in addition to jewelry repair. While we cannot guarantee that every piece can be restored to its original condition, we always aim to preserve the unique qualities that make your piece special. Metal and stone matching, as well as replication of missing parts, are just some of the techniques we use to restore antique jewelry as closely as possible. We believe that preserving the historical and sentimental value of antique jewelry is worth the cost of restoration, especially when it matters to our customers. Additionally, if a piece is beyond repair, we can often use its components to create something new with an antique feel, such as a custom piece of jewelry.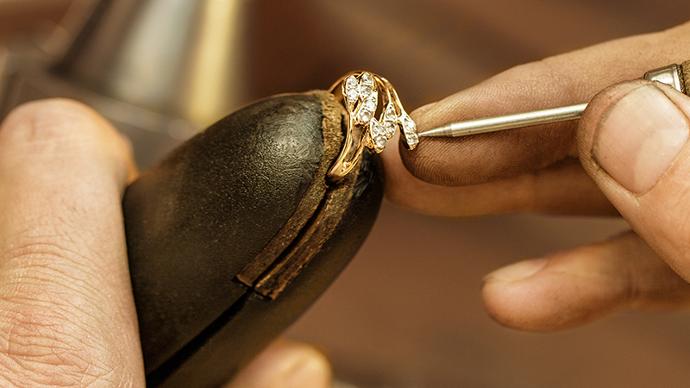 Transform Your Heirloom: From Unwearable to Unforgettable
If your cherished piece can't be restored to its original condition, let us turn it into a unique custom design.