Jewelry Trade-Ins

Upgrade your style and make room for new treasures with our jewelry exchange program.
Turn your old favorites into new obsessions.

Trade Up to Something Better

Our jewelry trade-in program is an excellent opportunity to upgrade your center stone or bridal set and receive a fair value for your old pieces. Simply bring in your old jewelry to our store, and we'll provide you with a quote for its trade-in value. You can then use the value towards a new piece of jewelry, whether it be a stunning diamond ring, a dazzling pair of earrings, or a beautiful pendant necklace. Our experienced jewelers will work with you to find the perfect piece that matches your style and preferences, while also ensuring that you receive a competitive trade-in value for your old jewelry.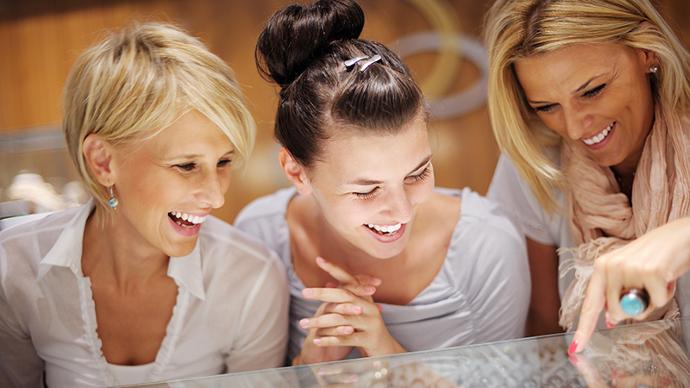 Transform Your Jewelry into a Custom Work of Art

Unleash your creativity with our custom jewelry design services. Explore endless possibilities today!