Wholesale Jewelry Repair

Our wholesale jewelry repair services are tailored to meet the needs of businesses that need volume work. We offer quality craftsmanship, fast turnaround times, and competitive pricing to help you streamline your business operations.
Outsource Your Repairs, Not Your Profits

We understand that maintaining an in-house jeweler can be costly and time-consuming, which is why we offer a convenient solution for your repair needs. Our wholesale jewelry repair services are available at competitive prices and with fast turnaround times, allowing you to keep your customers satisfied and your business running smoothly.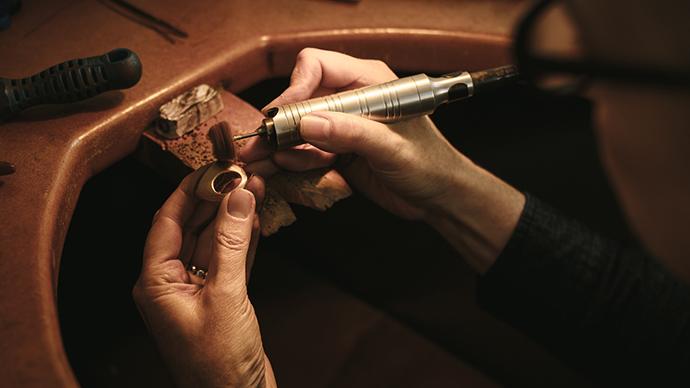 Laser Engraving: The Secret to Making Your Jewelry Stand Out!

Make your customers' jewelry truly unique with our state-of-the-art laser engraving services.

Get in Touch with Our Wholesale Team

We're excited to hear from you and discuss how we can help you with your wholesale jewelry needs. Our experienced team is dedicated to providing you with high-quality craftsmanship and exceptional customer service. Please fill out the form below with your inquiry, and we'll get back to you as soon as possible. Fields marked with an asterisk (*) are required.